MEET UP 2010!
OPEN DOORS TO THE SHOW ROOM!
YOU ALREADY KNOW US AND YOU LIKE TO VISIT
THE SHOW ROOM AND OUR FIRM?

YOU ARE SEARCHING FOR THE RIGHT SUPPLIER?

Marmomacc 2010 - Verona

WHAT DOES MEET UP MEAN?
This event outside the Marmomacc fair gives you the opportunity to know better our firm Marmi Rossi Spa, to see all kind of materials and to visit the Show Room, the warehouse and the firm.
The meeting allows you to preview new materials, to choose available material or brandnew material.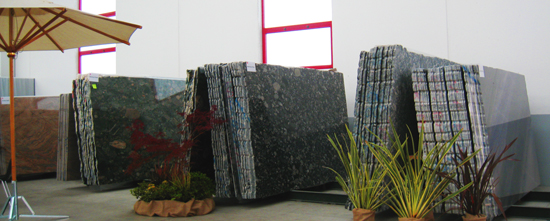 WHEN?
Come and visit us: we would be pleased to welcome you every day during the fair period (29th September -2nd October) from 9.00 a.m. to 6.00 p.m.

FREE ENTRANCE AND...
Free entrance and if you inform us about your visit, a responsible colleague will be at your complete disposal to answer your questions and to give you any kind of information!

HOW TO CONTACT US?
Online click here
or phone to: 0039 045 6260115
or send an email to: sales@marmirossi.com

WHERE DOES THE MEET UP TAKE PLACE?
In the Show Room of the firm Marmi Rossi Spa. To get the adress CLICK HERE!

High quality material, good service
and a rich buffet are waiting for you!t
OPENING TIME:
Nonstop from 9.00 am to 6.00 pm.

HOW TO CONTACT US?
Please call this number +39. 045.6260115 or send an email to sales@marmirossi.com This email address is protected against spambots. JavaScript is necessary for the access or just click here.