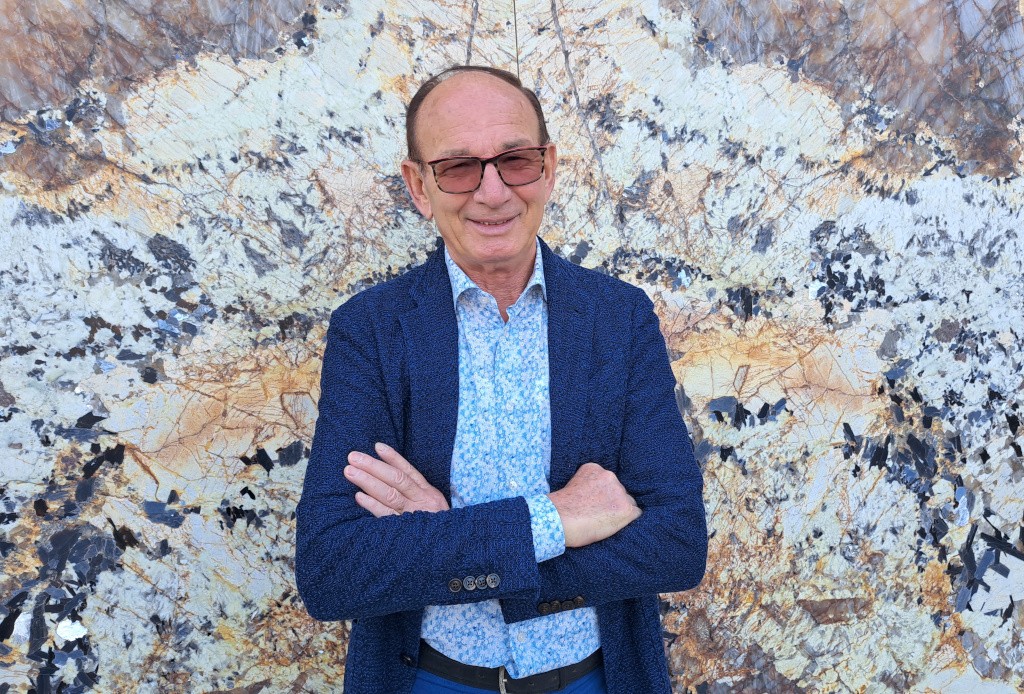 About ten days have passed since Marmo+mac and our in-house exhibition event MeetUp 2023 with the theme "From nature's colour palette: diversity, uniqueness, beauty".
As every year, we take a moment to look at the market trend of 2023 and wonder what to expect from the stone industry in the coming months.
That's why we address Mr. Giovanni Rossi, the manager of Marmi Rossi, who has personal contact with Italian and foreign customers to talk about his impressions of the event outside the fair at the company's headquarters in Cavaion.
Marmo+mac 2023 is over: what considerations do you draw from the market situation in the stone industry during the last few months?
By now, we are not able to determine the exact development of this year's Marmo+mac, but we have already recorded a general sales decline in 2023.
This decline was predictable as the industry has bounced back over the past two years from a stagnant period where everything came to a standstill due to COVID, leading to exceptional results.
It would be wise to compare the results of 2023 with those of 2019 for a more homogeneous and realistic comparison.
What is the general interest of Marmi Rossi's customers?
The company's customer base is always good.
On the one hand, we have our regular customers, on the other hand, we are constantly collecting new contacts from customers who are interested in cooperating with us; they mostly come from Portugal, Belgium, and France.
Despite a certain trend towards slow sales, there is still a lot of interest in the new quartzites, even though we sell far more stone types with "simpler" colours and textures such as Taj Mahal, Breccia Imperiale, Quartzite Meridien. Patagonia, on the other hand, is a very special material with great scenic and aesthetic impact (one of our Patagonia slabs is on display in the Museum of Nature and Human, which recently opened in Padua) and is not easy to commercialise, due to the prerequisite of an unusual decoration style.
Actually, we have noticed that the interest in historical materials has waned, although they are still among the bestsellers: first and foremost, Nero Assoluto, as well as Nero Impala and Taj Mahal.
The first two are more classic and are applied in "traditional" interior design, which is why they are more affected by the current market problems than other materials.
Unfortunately, this market is often uncertain, but we can imagine that there are materials that sell better than others.
If we talk about individual European and non-European countries, what can you tell us about the sales and purchasing developments?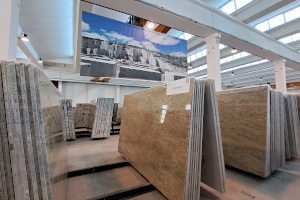 At this moment, the market is slow, which is certainly due to expensive prices and high material costs.
Of all the materials proposed by us in the last events, Donatello was the one that prevailed and has achieved a relatively stable market trend. However, the same cannot be said for Diorite Green, a great material that still hasn't achieved the commercial interest it deserves.
Regarding the sales trend, one needs to focus on the individual customer and the single country in which the customer operates. In fact, there are countries where some materials sell better than other materials.
For example, among our Swiss customers, the demand for quartzites is high, while Polish customers usually order standard materials and rarely combine them with quartzites. In England, however, there is great demand for Piracema and Titanium.
As far as sales in Europe are concerned, we have noticed that the demand for materials from Spain and Northern Europe is decreasing, while in non-European countries, the bestselling materials come from Brazil, whereas the demand for materials from India is also in decline. This is certainly due to the change in taste and fashion during the last six years, the only market solid material from India is Star Galaxy.
Fortunately, materials from Africa, such as Belvedere, Angola Silver, and Blues in the Night, are still easy to sell. In contrast to the previous years, where certain materials were often hard to get, now they are available but there is no demand from the buyer.
We are almost at the end of 2023, Mr. Giovanni, can you give us a forecast for the stone market for the upcoming months based on your sales experience?
The forecasts are unfortunately uncertain, just as during the past years.
Given that, it will be difficult to rematch the success of 2021/2022 with the high sales volumes, but I have noticed that the market is holding up well for now; but I think there will be problems in 2024 if the recent economic instability continues and if it becomes more and more difficult to obtain liquidity, because then some companies could get into serious trouble.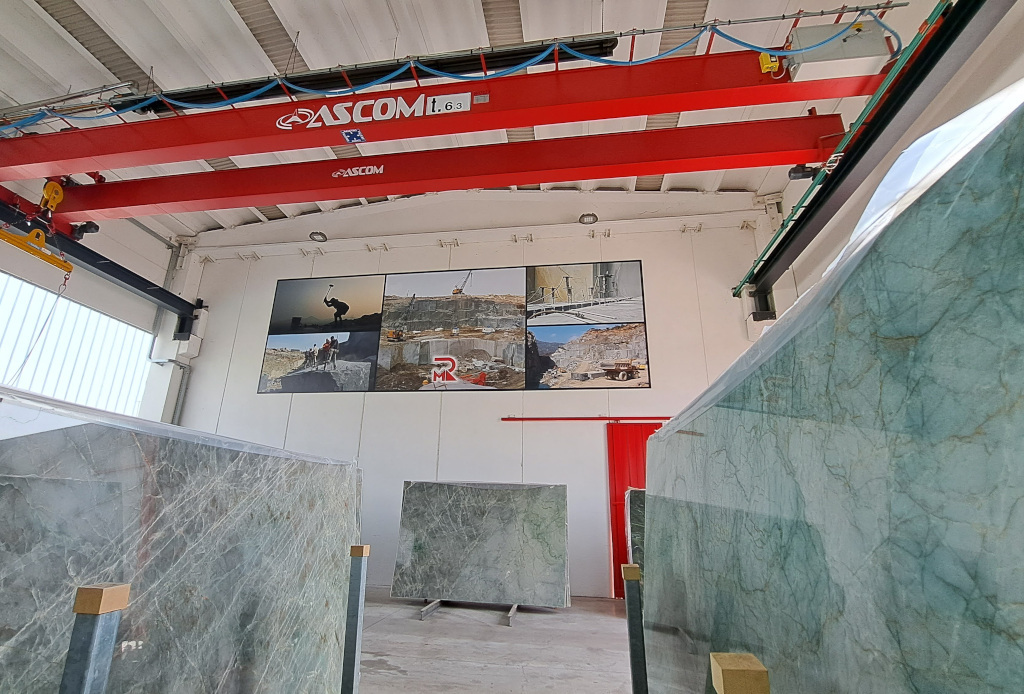 At the end of the interview, we'd like to talk about the in-house exhibition event at Marmi Rossi, the MeetUp2023. This year's theme was "From nature's colour palette: diversity, uniqueness, beauty". What is the importance of diversity, uniqueness, beauty for your company?
In our warehouse are different types of marble and granite blocks, which have all kinds of colours of nature. It seemed obvious to us to point out these differences, which create no contrast, but only beauty.
When these blocks are cut into slabs and then processed in different ways, each individual slab shows different grains and shades that enhance its beauty and uniqueness.
Our warehouse resembles a painter's palette (that's why we're talking about palettes in this MeetUp 2023) with many different colours.
The same happens in nature, where we find materials that differ in composition and colours.
However, it takes the hand, imagination, and skill of humans to combine everything in such a way that a piece of art is created.
And that's exactly what we do.
Click here, to view the photos of MeetUp 2023