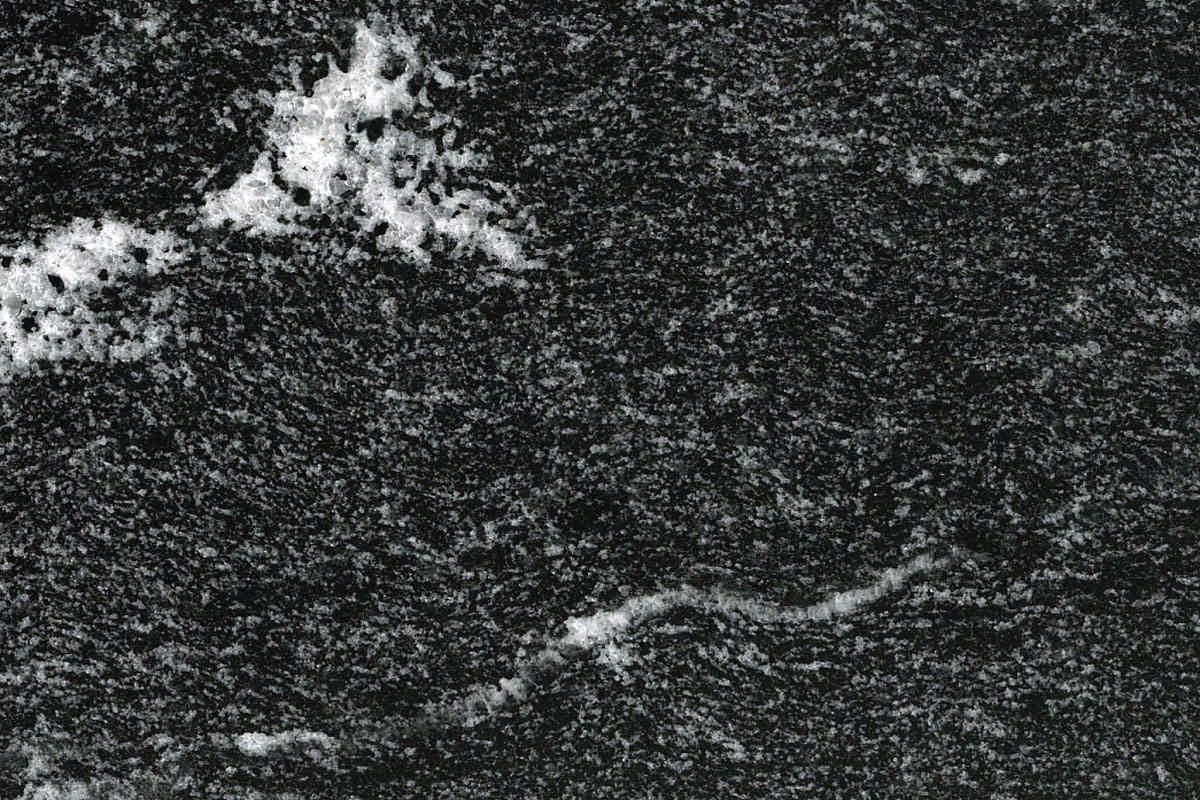 "Black will never go out of fashion" – one could say – and that statement should also be applied for granite: black granite is coming back or rather, its timeless splendour has been rediscovered.The frequent publications in furnishing or designmagazines during the last months show us this tendency. As we've been working with black granite for a long time, we're able to safely say that, actually, the interest in this material has never dropped.As is so often the case, we notice that sales increase wheneverthe material becomes fashionable all of a sudden.
But why is black granite so sought-after?
The reason for that is quite simple!According to the old saying 'blackgoes with everything' , black granite creates a particularly elegant ambience, specifically when combined with white material!
Black and white are one extreme to the other,emptiness and fullness, everything and nothing, that's why these two colours are often essential for interior furnishing. The colour white amplifies spaces, whereasthe colour blackconfines and emphasizes them.
Imagine a white background on which you'll paint black granite with a pencil:an artist would alternately draw straight lines, lines and geometric figures to mould essential and emphasizedlinestaking up some designer's philosophy or creating elegant spaces with a Zen-atmosphere. The drawings would have a touch of style, reminding us of the Japanese culture or the efficient and clear Bauhaus style in architecture.
When we talk about black granite we must not think of its colour as deep black: nature offers all kind of materials in different colour shades, startingfrom Nero Assoluto to matt dark grey colours with various colour nuances. So there are many possibilities to combine this material with other colours.
Instead of a white background, now let us imagine a black granite for our painting: we could use a lot of coloured pencils, from pastel colours to lively and bright colours, because black always emphasizes colour gloss.
A black vanity or kitchen top combined with coloured furnishing may create a youthful and vivacious atmosphere. A combination of black granite with grey furnishing, or rather, with grey granite ensures an elegant, sophisticated and professional interior design.
Countless possibilities are opened up since the colour black emphasizes, frames, mingles and underlines all other colours!
That implies the question, which one of the black granites is the best...
Well, we think that the "best" granite doesn't exist, as we are talking about a natural stone in all its variations. But we are firmly convinced that for any application does exist the "best" granite!
Our long time expert knowledge enables us to recommend you exactly the right type of black granite, the best suited for your furnishing or designer project and, surely, we can tell you which granite should be used rather indoors than outdoors.
BLACK GRANITE WITH VEINS
Suited for interior design
BLACK GRANITE WITH EVEN GROUND COLOUR
Suited for interior design
SPECIAL BLACK GRANITE
Matrix, suited for interior design.
For external paving we recommend Marinace Nero and Marinace Gold.