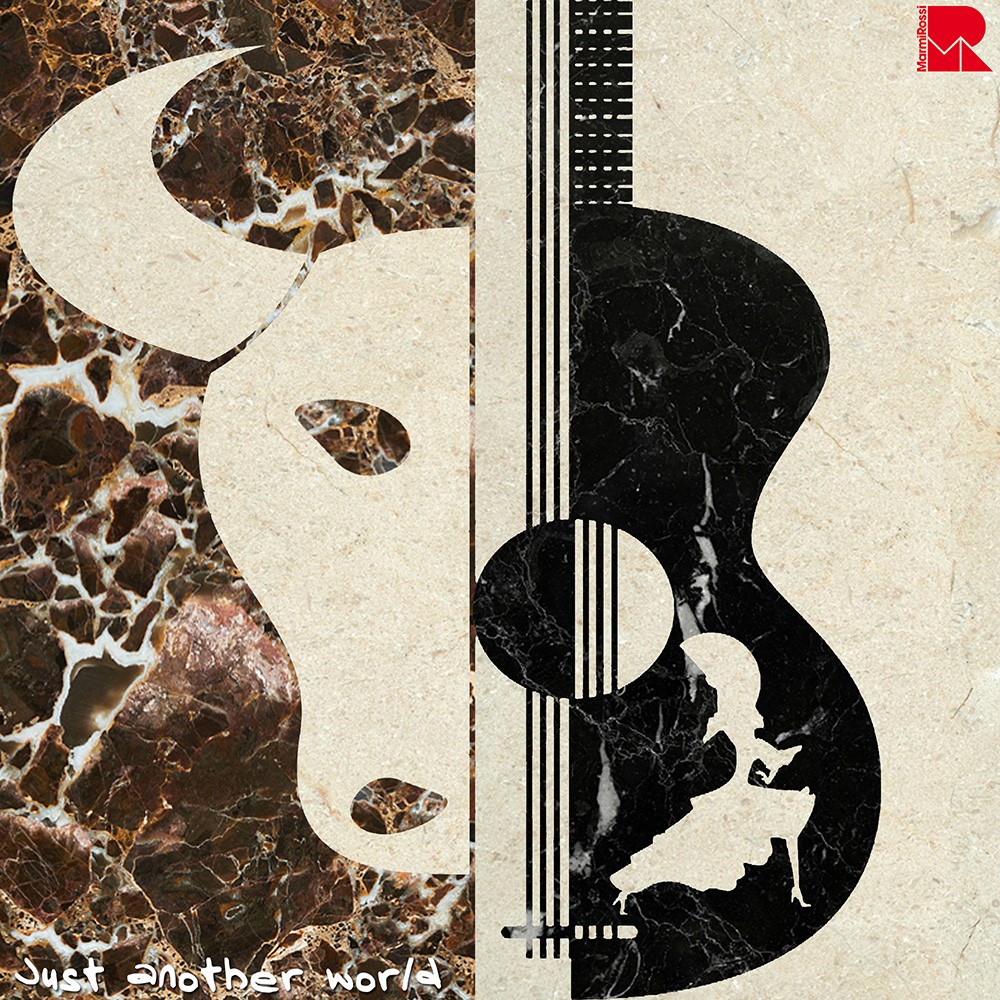 A composition of Nero Marquina, Emperador Dark and Crema Marfil
The most famous Spanish marbles are Nero Marquina, Emperador Dark and Crema Marfil which are now available in our store.
Nero Marquina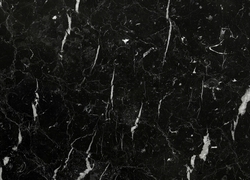 It's not very hard to find the reasons for the material's success. Let's talk about this fine-grained and very dark coloured marble with white fossil traces and jutting white veins that occasionally are green. Thanks to the contrast between the brilliant and intense black colour and the luminosity of the white veins, this stone is absolutely marvellous. The quarries are situated near Marquina, a city in Northspain, in the basque region and ca. 50 km from Bilbao.
Nero Marquina is one of the most popular Spanish stones, but you can admire this black marble in buildings all over the world. Due to excellent technical characteristics it is an all-purpose material, but preferably used as pavement (especially for interiors) or as staircase pavement, decoration and covering.
In interior fittings you'll find rather beautiful creations made of Nero Marquina, such as fireplace covering, designer furniture, bathroom decoration (vanity top or shower tray), kitchen top etc. It is tradition in Spain to use Nero Marquina as decorative stone paving in landscape architecture (adoquines in Spain). Apparently it is an impressive and refined luxury marble. This stone can be applied on its own or combined with colourful or white marble.
Nearly all kind of finishing are suitable for Nero Marquina, but a polished surface emphasizes very much the stone's wonderful dark colour.
L'Emperador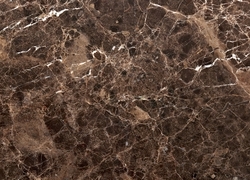 On the international market Emperador, in the variations of Gold and Dark, is the best-known natural stone of Spain, almost used in all areas, but really outstanding when applied in interior fittings or as decoration. Emperador looks really magnificient as fireplace or furniture covering, kitchen top or decoration in bathroom design.
The stone is as well used as covering and pavement, often combined to other materials, such as bright-coloured natural stones (beige-white or light) or colourful natural stones (blue, red or other colours), all in all, the brilliant brown and marbled colour has a surprising and beautiful effect.
From a technical point of view, Emperador is not a marble, but a breccia, a dark brown and irregular natural stone with fine grains and lighter, irregular veins. Occasionally, the stone contains traces of calcite. The many colour variations are due to different colours (darker or lighter shades) and they often depend on the calcite content in the stone. The surface of Emperador shines brightly despite its brown ground colour, nevertheless the intensity of the colour varies from the colour tonality.
When polished, the surface of Emperador is breathtaking.
Crema Marfil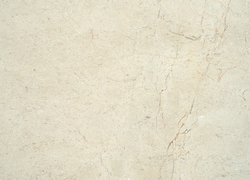 Crema Marfil is probably the most famous and best-known Spanish marble on the international market and has a variety of applications, although it is rather applied in external settings: as covering, pavement and decoration. No doubt that this marble is also beautiful when used in interior settings, such as covering or bathroom decoration (shower tray or bathtub), fireplace covering, kitchen top or furniture decoration etc. Thanks to the lovely colours and the regular ground colour, Crema Marfil can be easily combined with other dark or colourful natural stones.
Crema Marfil doesn't belong to marble but to lime-stone and despite all the colour variations this material has a regular, yellow or rather light ground colour. Occasionally you can find irregular veins and fossil traces. The stone's characteristic is the low power of absorption.
Crema Marfil is the most demanded marble all over the world and it has been tested extensively as far as furnishings and applications: the stone is not only beautiful with a polished surface, but also when satined, honed or brushed etc.