What do thin sections of our materials have in common with the famous company Zeiss?
A few years ago, precisely in 2017, we started a collaboration with Prof. Bernardo Cesare, professor of Petrology at the Institute of Geosciences at the University of Padua; we took several spectacular and enlarged images of some of our marble and granite slabs, which have been reduced to petrographic thin sections and photographed under an electron microscope.
This ongoing project requires microphotographs and macro-photographs of marble and granite slabs to describe and study their morphological properties, but it is also simply about the aesthetic point of view: after the slab has been finished, it is possible to optimally capture the beauty of every single material under the microscope.
These unique photographs of so-called thin sections, or more precisely "microplates" with a thickness of 3 hundredths of a millimetre, are glued to a microscope slide and viewed under the lens of a polarized light microscope.
With this technology, the photos are not processed during and after shooting: varieties and shades of interference colours arise only from the natural propagation of polarized light by using compensation filters with fixed wavelength delay.
All photographs are thin sections of marble or granite slabs from our huge warehouse.
The motif sizes vary in the range of 0.2 - 5.0 mm, according to the lenses used from 2.5X to 20X.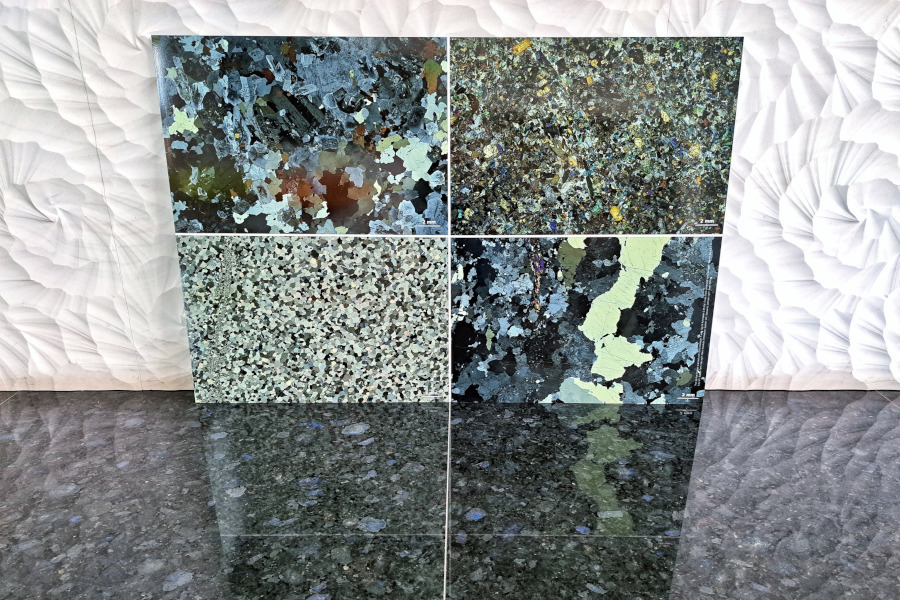 Top left Bianco Tarn and top right Nero Assoluto Zimbabwe; Below left Statuario and below right River White.
Thanks to Prof. Bernardo Cesare, this collaboration led to another collaboration.
The collaboration between Marmi Rossi and the company Carl Zeiss
In 2021, Zeiss asked us for some samples of granite and marble slabs available in our warehouse to analyse them under their brand-new electron microscope.
If you are interested in photography, you certainly know how much the name Zeiss means in the field of lenses and optics, so you may understand how proud we are that this historic company, which was founded in Jena in Germany in 1846 and which is still an international leader in the optical and optoelectronic industry, has contacted us directly.
Due to this fact, we immediately decided to cooperate with the company Zeiss and to provide our material.
The following samples of some of our material types have been sent:
Bianco Tarn, which is no longer available in our warehouse, has recently been replaced by the more classic Bianco Sardo.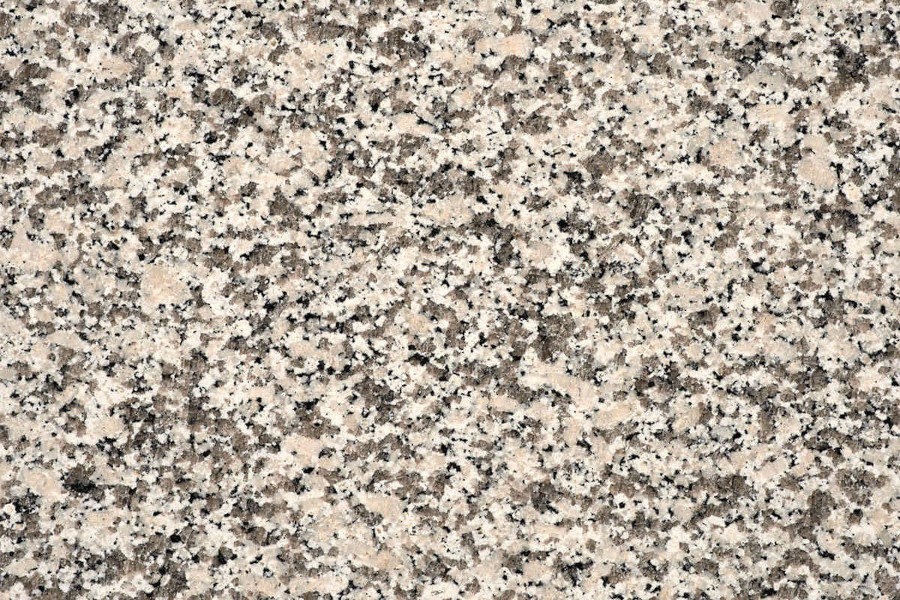 Bianco Sardo slab
Thin sections of these marble and granite slabs were used as demonstration samples to test the performance of the new Axioscan 7 Geo electron microscope.
Designed for petrographic analysis, this technological 'monster' combines unique shooting modes of motorized polarization with maximum speed and an innovative software to visualize, analyse, and disseminate results.
It is even capable of:
rapid digitization of large collections;
acquisition of extensive petrographic data;
cooperation with the virtual petrographic microscope.
As a thank you for our cooperation, we received from the German company photographs of the analysis of our thin sections and the spectacular and award-winning photograph of the thin section of Karlsbad Sprudelstein by Prof. Bernardo Cesare.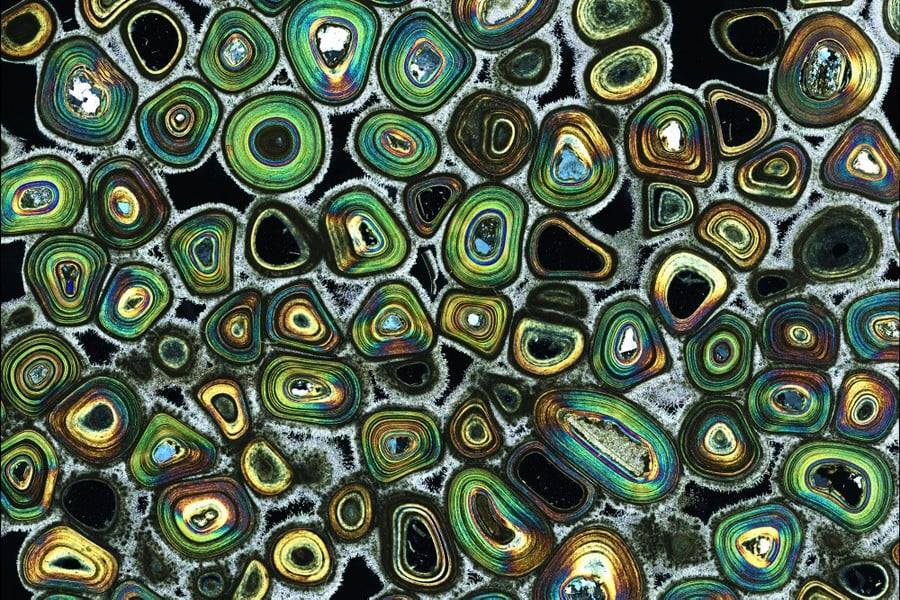 Karlsbad Sprudelstein under the microscope; this photo was taken by Prof. Bernardo Cesare of the University of Padua, who received the recognition for image distinctiveness at the Nikon Small World Competition 2021 in Microphotography-Microscopy.
We hope that our collaboration, which honours us very much and, at the same time, opens up new and fascinating perspectives on the marble and granite world, will continue.