PURPLE PORPHYRY VALCAMONICA: A WORLD-WIDE UNIQUE STONE FOR ITS COLOURING AND HARDNESS

Porphyry Valcamonica is one of the various Italian porphyry already known by the Egyptians who used it to build the pyramids.

But how was this porphyry originated? Two hundred and eighty million years ago a volcano near the mountains Bienno exhaled a lava flow which covered the valley of Arcina. The force of nature has consolidated and worked it skilfully for thousands of years to give rise to what we call today Purple Porphyry Vallecamonica; this stone is unique in the world because of its colouring and uniformity.

Porphyry Valcamonica is an eruptive natural stone, an effusive rock and an acidic rock (more than 63% of silicates are present). This stone has to be mined carefully and skilfully, the solid blocks come from a quarry situated 2000 metres above lake-level in Valcamonica, in the province of Brescia.

It's difficult to saw and polish the stone because of its microstructure. Its endogenous origin from effusive magma makes it possible that the slab's surface becomes very uniform after processing. Unlike the porphyry from Trent – which suits perfectly for external paving because of its exfoliation - the Porphyry Valcamonica is also used in architecture to realize artistic projects based on material expressivity and durability.


The Porphyry Valcamonica is a world-wide unique stone because of its colouring and uniformity, which elates the fantasy of architects and designers, offering them the opportunity to create literally 'works of art'. Designer appreciate this stone because of its particular hardness, solidity and uniform purple brown colouring.

The porphyry is one of the most resistant stones in Europe as for its extraordinary technological qualities. This stone is frost proof, resistant to acids and to variations in temperature, it's possible to saw and to polish it, its soak coefficient is very low and the stone conserves its physical-mechanical qualities and form without changing over time.

Because of its very low soak coefficient the stone is frost proof and suits espescially to external paving and facing. There are various possibilities how to apply the Purple Porphyry Valcamonica (internal furnishing, external paving, facing, funeral equipment, polished finishing, flamed finishing etc.)
Possible finishing for the Porphyry Valcamonica:

Honed
Polished
Flamed
Brushed




Physical-mechanical qualities of the Porphyry Valcamonica:

Durability
Solidity
Long-term lasting
Frost proof
Non-slip surface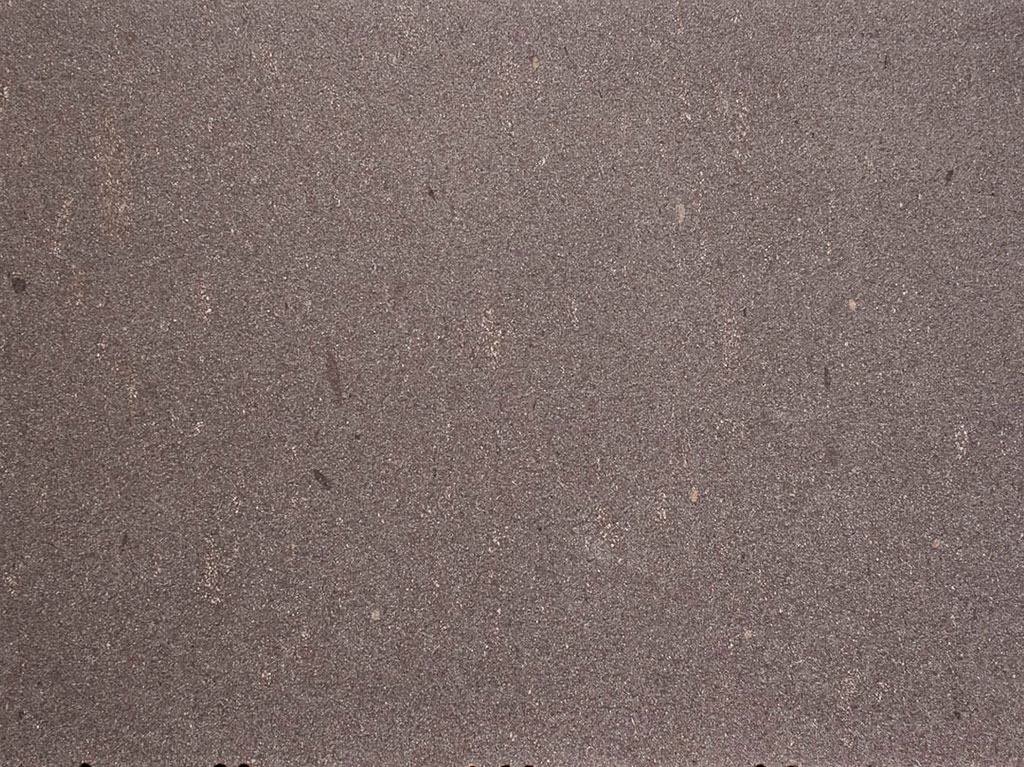 Marmi Rossi Spa has got slabs of Porphyry Valcamonica with various thicknesses (2, 3 and 4 cm). Different thickness available on demand.

Please check the warehouse availability and contact us to receive a cost-free offer.