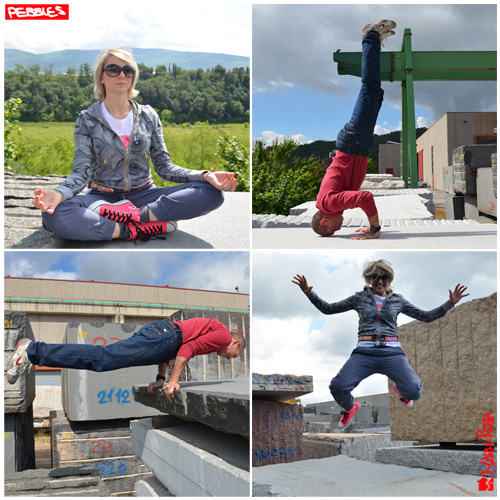 Hey you! Yes, I'm talking to you:
Though you don't like small people, thoug you ignore us.
What can we do to make you follow us? What shall we do to make you say: "I like"?
Look, we are doing yoga,we try to move vertically…horizontally…
What else we have to do? Jump ?
Then we jump!
Watch us, smile and click "I like" !

We are entertaining ourselves on the blocks of Nero Impala, Rosa Beta or Labrador Blue Pearl.
We are jumping between Marinace Nero, African Red and Giallo Veneziano.
BACKSTAGE