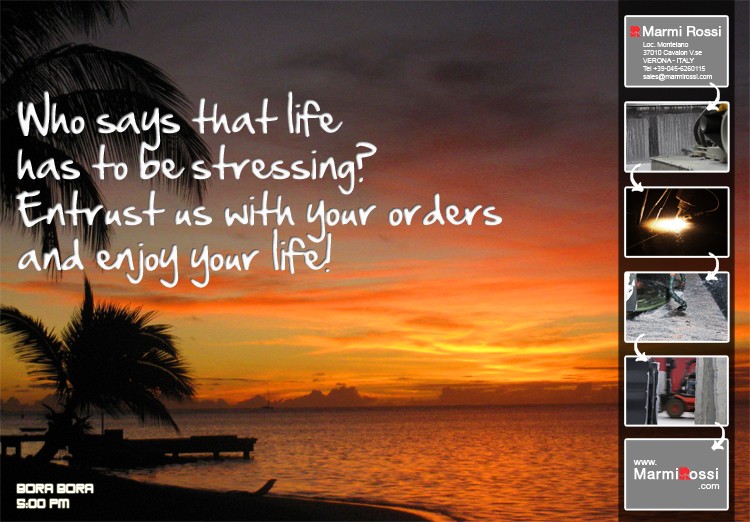 Naturstein
March 2010
Comunication campaign granite 2010
For 2010 Marmi Rossi Spa has chosen a striking communication, clear and immediate. The slogan is explicit and provocative.

Who says that life has to be stressing?
Entrust us with your orders and enjoy your life!
We are sure of our high quality, we know exactly the supplier of our blocks, we visit personally every quarry of our suppliers and during the granite's processing we rely totally on our working strength and machines. Therefore we are able to offer our customers a complete service and, when the customer has ordered, he can relax, because he knows that we'll respect at most delivery and prices.
The decision to visualize some of our services seems very efficient to us. The miniatures represent as follows:
The sawing of granite blocks and slabs
The flaming of granite
The polishing of granite
The warehouse
On the marmirossi.com website you can find, among other things, the slab warehouse updated in time!
Shortly, when the customer entrusts Marmi Rossi with his granite orders, he can afford... to enjoy his life!