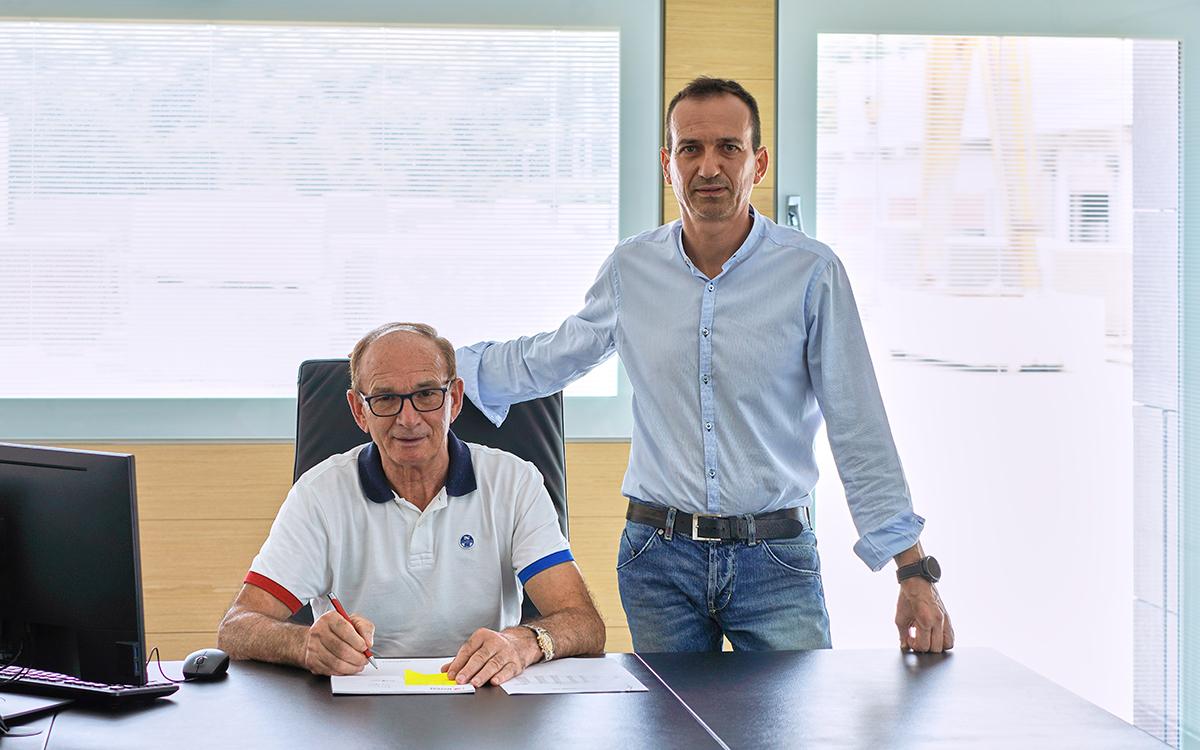 Now that the exhibition Marmo+mac 2021 is over, it's time to assess the outcome and to make forecasts for the future.
As always, we wanted to interview the management of Marmi Rossi and this year we have good news: we got the opportunity to interview two managers!
On the one hand, Mr. Giovanni tells us about his personal impressions during the exhibition Marmo+mac in the Verona Stone District in Hall 6, on the other hand, we listen to Mirco Rossi talking about the in-house exhibition during the usual MeetUp, the event outside the exhibition.
Both play a major role not only in the company, but also in the stone industry of Verona. They'll give us an insight of a market that has been more than exceptional in the last 15 months…
(Mirco Rossi speaking)
Mirco, you took part in the event outside the exhibition, how did you experience this "extraordinary" MeetUp?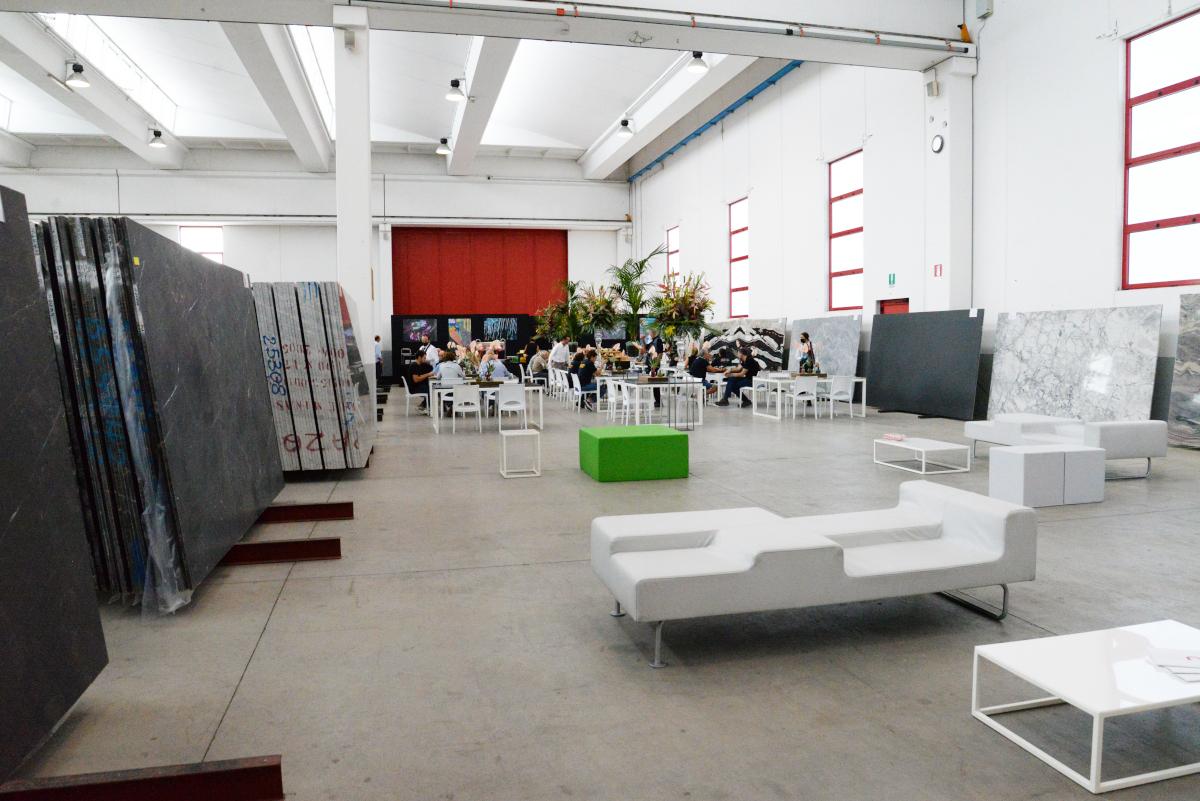 As you mentioned, this event was really "extraordinary", we could also call it an upswing event. In a context in which everyone is still uncertain about the future, I've met old and new customers while experiencing many situations that make me hope for better days. Although people travel less these days, after having realized that personal visits are not always necessary, I can say that all the expected visitors, actually came to visit us: we are very satisfied of that!
Let's go back to travelling and modifications: nowadays the way of travelling has probably changed, we also have a different approach to communication as we have been forced to use quickly new resources and to learn how to send photos and videos as fast as possible… do you believe in a definitive change?
No, I don't, in industries like ours it doesn't mean that new technologies will overturn old habits, especially when they are forced, but we obviously must take them in consideration. Anyway, I don't think there will be radical and definitive changes any time soon.
In my opinion, human relationships are extremely important. When we took time for our customers during their visit in our company, I noticed that they "felt good". Human relations are an essential part even in the retail sector.
What influence or what effect did the restrictions, as the Green Pass, have in your opinion?
Some customers certainly choose not to come, because without the vaccine certificate they would have to show a negative test result, not older than 48 hours. A difficult situation for several people, maybe due to the inconveniences or rather due to organizational or logistical reasons. It is rather inconvenient to take a test before travelling and another before flying back home and then risking a quarantine period in your own country… Actually, it's time consuming and annoying.
How did you experience "Piazza del Verona Stone District", a project that you have personally supported and organized? How did you feel about the cooperation with other 25 companies?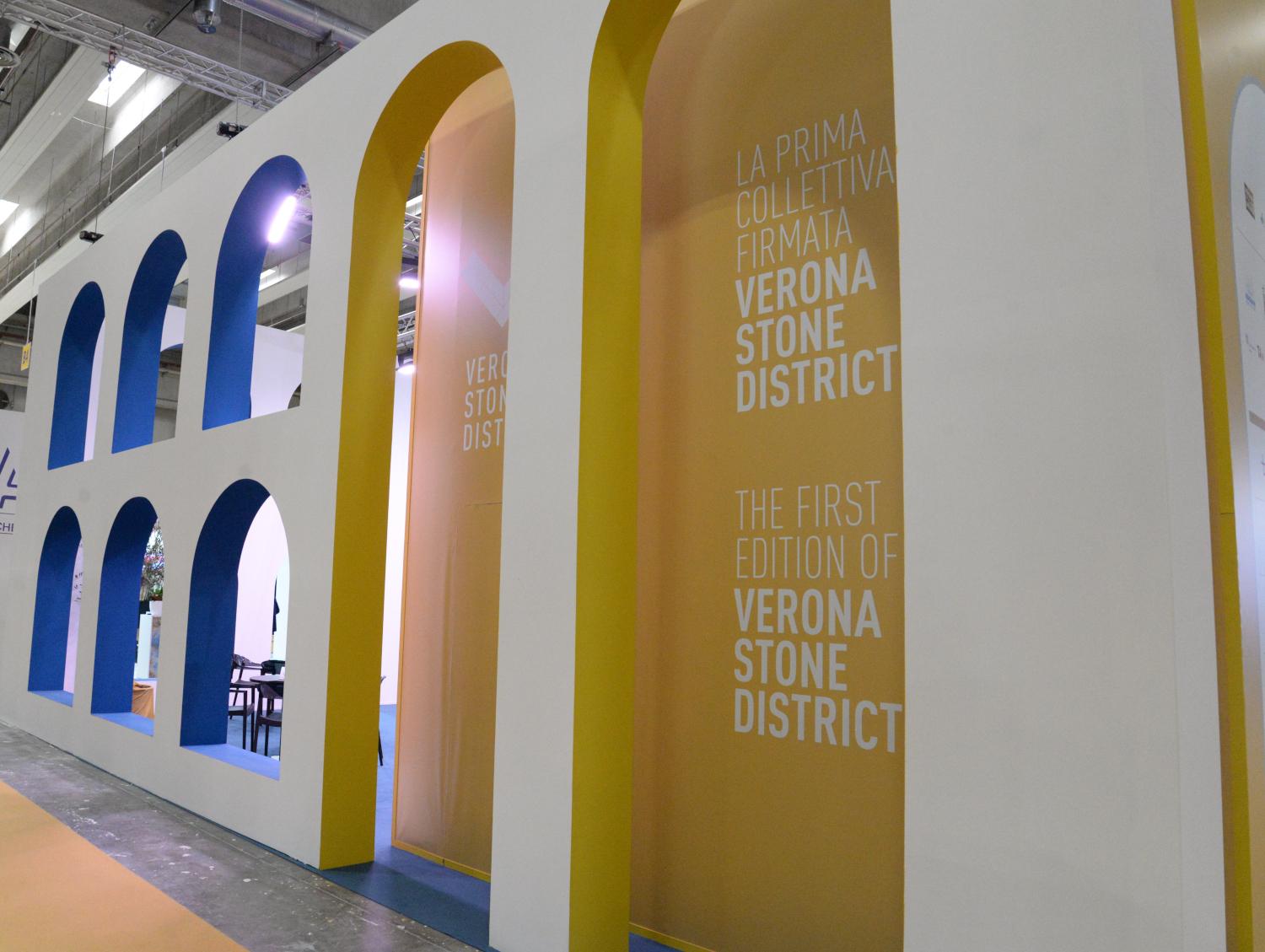 It was an interesting experience and, despite some limitations and restrictions, as it often happens with new projects, our strong presence has shown how powerful the stonemasonry industry of Verona is.
In retrospect, I think that we should have involved more Veronese companies to point out the great importance of our stonemasonry industry. It would certainly have been a good idea to dedicate an entire hall to Verona Stone District, with a larger exhibition of materials, in which the flow of visitors could have been directed through the different stands. Furthermore, I would improve communication before and during the event.
(Giovanni Rossi speaking)
Giovanni, after 25 years, Marmi Rossi took again part in the exhibition, how did the return to Marmo+mac go, especially in such an extraordinary year?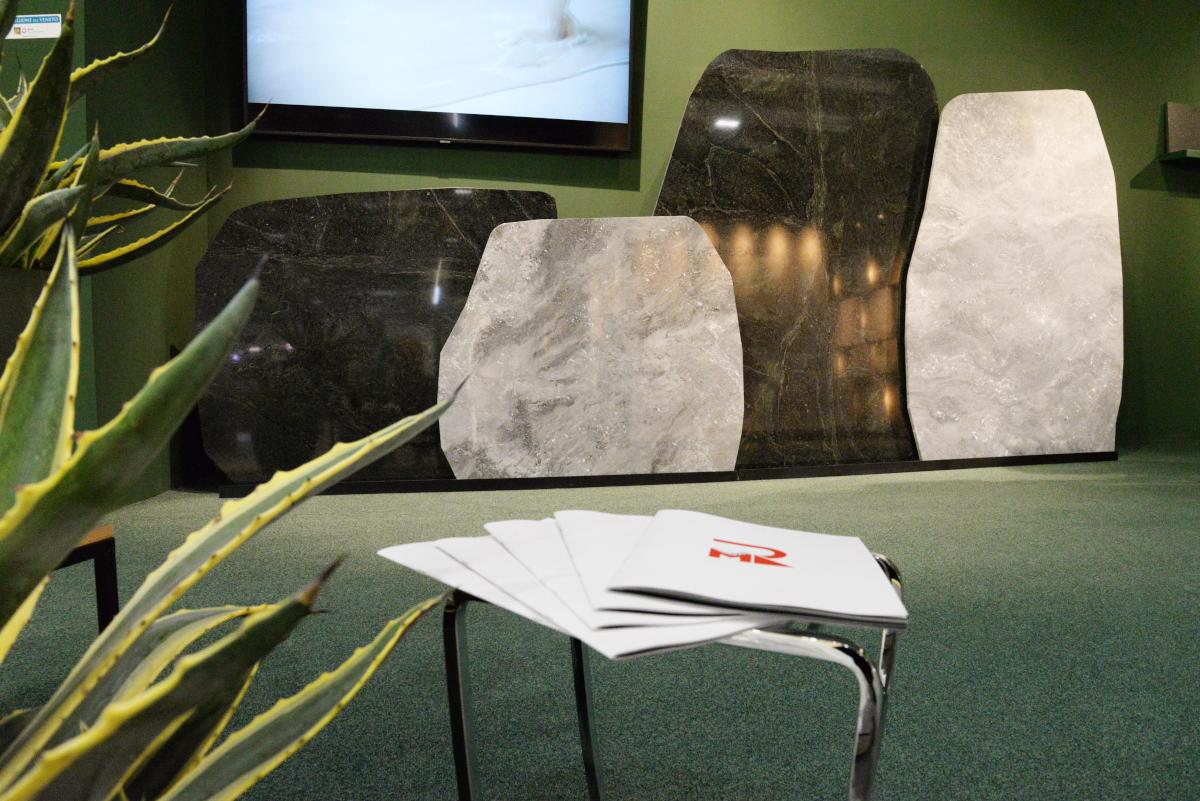 It was a positive experience; I would say it went rather well. Of course, we still have to assess the outcome, but I'd say that we kind of returned to normality. In contrast to the other years, we had, as expected, fewer visitors. I don't think that the exhibition is very important for our company, at least not on the Italian market: we met many architects and designers who stooped by looking for new materials, but they are not really our target.
How was your experience with the Verona Stone District and your return to the exhibition in cooperation with other 25 Veronese companies?
It was very interesting and positive. It is always a good thing when a group is united by the same interest. Although we had to overcome lots of difficulties, but all in all, we received good results, which could, however, be improved.
I think we could repeat this experience, but with the necessary adjustments. Next year we'll start with all the positive things we achieved this year and will improve the negative aspects that gradually emerged during the organisation of the exhibition. Actually, I don't see any insurmountable obstacles. I'm positive … and I'm not talking about Covid! (laughter, editor's note)
Speaking of Covid, what about the restrictions, i.e. Green Pass: what do you think what effect and how much influence did they have?
A lot of people have already got the green pass, so most of our customers had no problems. In this period, we have so many obstacles and this certificate is another one. Among other things, we are currently struggling with delivery problems, rising material prices, uncontrolled transport costs and, above all, delivery times that are difficult to calculate.
An abnormal market, it almost seems "doped": high demand and little offer.
Fortunately, we have a particular large warehouse and will therefore be able to satisfy most of the customer demands within certain deadlines, but the near future is uncertain.
If you could hold a crystal ball for a few minutes in your hands, what would you like to see in the near future?
It's a positive time with a positive trend and I would like it to go on and on. However, one must be realistic, everything indicates that this is only "temporary": the construction industry is booming in many European countries, there are all kind of subsidies. For many months, the lockdown has brought investments and purchases to a halt and paralyzed capitals that now get back into circulation. It's more than realistic to assume that this situation will not last forever.
We will remember this year 2021 for a long time, because it is the year when so many records have been broken! I'd wish to work again with a "programmable" market, with a somewhat firmer footing and with positive thoughts about the future, without all the doubts and uncertainties that have plagued us for so long.
We are eager to plan medium-term and long-term projects.
We are eager to run our company again with proper serenity.
Click here to see more photos from MeetUp 2021