Breccia Imperiale is a natural stone from Brazil with a dark grey to reddish-brown background in different shades and gradations, through which white veins of different thicknesses run.
If you take a closer look at this natural stone, you will notice that the different colour ranges, which at first appear homogeneous, consist of splashes of the already mentioned colours, which are united in different percentages.
This material, also known as Amarula, is suitable for numerous applications thanks to its cloudy structure and extremely resistance.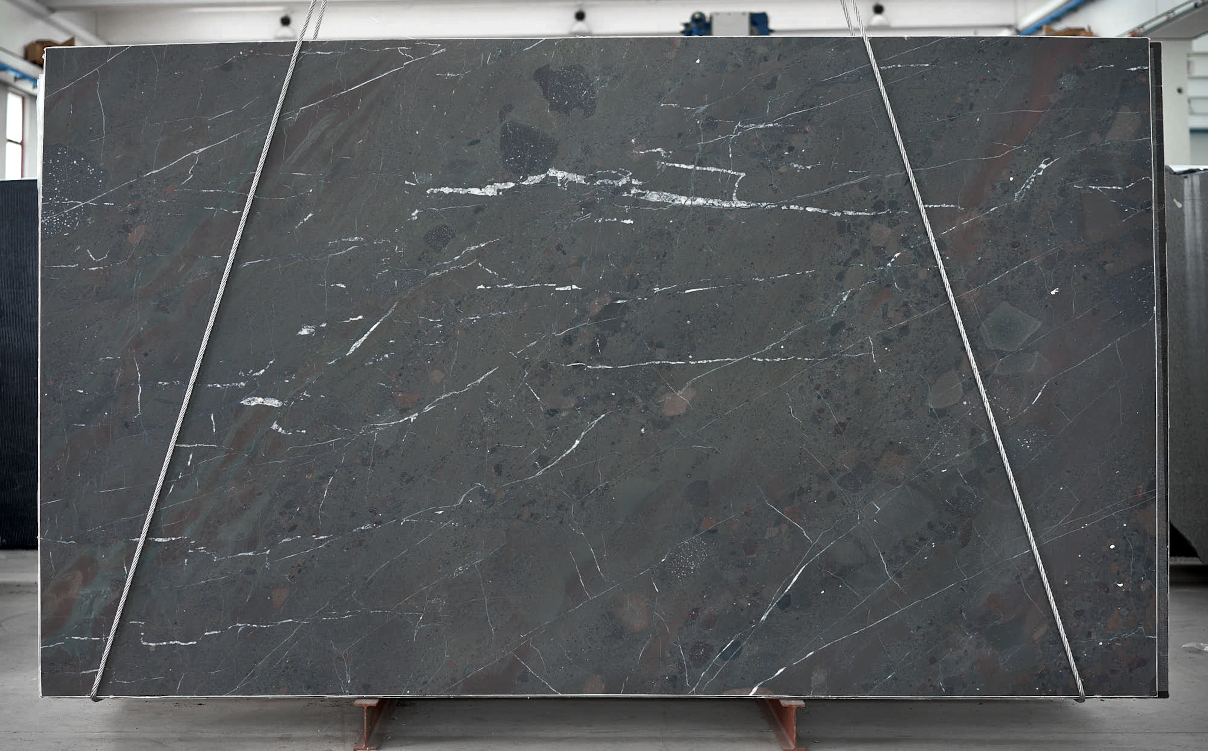 Origin of the quartzite Breccia Imperiale
Breccia Imperiale is a granite composed of a mixture of rock fragments and very fine minerals with some white particles, which clearly derived from crystalline calcites.
This natural stone is formed from rocks that are mechanically stressed, fragmented, and literally pulverised by intense tectonic movements: this is how the so-called cataclasites are formed.
This mechanical destruction also affects individual mineral grains in the rock at elevated temperatures in the crustal depth and leads to the formation of very small mineral grains through circulating liquids. In other words, the original, intact rock is exposed to tectonic forces that initially break it and then "mix" it; at high temperatures and pressure, the fragments are reassembled, which is equivalent to a low metamorphic degree.
From this process results the cataclasite, a coherent fine-grained rock without metamorphic foiling, which often has higher toughness than the host rock from which it originates. (Wikipedia)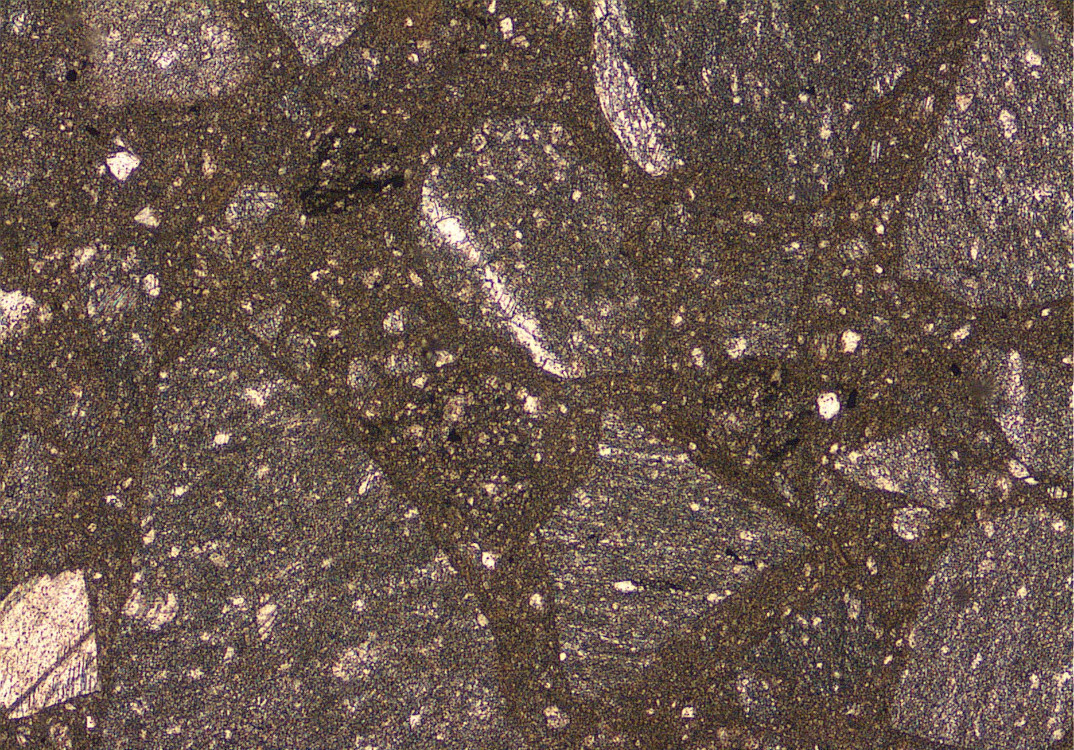 enlargement of a cataklasite (foto Wikipedia)
Breccia Imperiale, a hard and resistant quartzite, is characterized by warm and harmonious colours.
Why is Breccia Imperiale also called Amarula?
Due to its characteristic brownish hues, Breccia Imperiale has earned the nickname Amarula, a general labelling in the stone industry.
This name probably derives from the Amarula liqueur, which is mainly produced in South Africa, marketed all over the world and sold successfully in Brazil, the origin country of Breccia Imperiale.
Amarula is a wild fruit-based liqueur with slightly fruity caramel flavour, it has an alcohol content of 17 degrees and a sugar content of 20 degrees, which is due to the wild fruit Marula.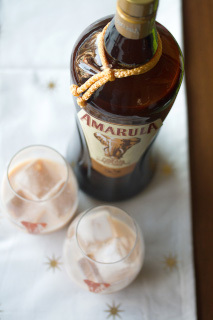 Probably, the connection between liqueur and stone is due to the classic colour of the bottle, which is just as dark brown.
The warm tone of the stone reminds of a good glass of liqueur when enjoyed in a peaceful moment.
Due to its hardness and resistance, Breccia Imperiale is considered a granite.
Thanks to its warm and cajoling colour shades, this natural stone matches high-quality design and is suitable for kitchen and countertops thanks to its cloudy structure and high acid resistance, especially since its surface hides unavoidable stains very well.
Application areas of Breccia Imperiale
The granite Breccia Imperiale can be processed in different thicknesses and in different surface finishings.
The favourite finishing of this material is certainly the satin finishing, which enhances the feeling of velvet and warmth, softens the colours and the tactile feeling. With a glossy surface, the colours of this natural stone become sharper, more contrasting, and its surface acquires a greater shine.
As a very resistant natural stone, it is suitable for both indoor and outdoor use.
Thanks to its acid resistance, Breccia Imperiale is suitable for kitchen countertops, but it also embellishes a natural ambience and elegant spaces.
Indoors, Breccia Imperiale is used for:
kitchen tops;

baths and showers;
window sills;
fireplace mantles;
staircases;
wall panelling and flooring.
Outdoors, Breccia Imperiale is used for:
external window sills;
external staircases and external flights of stairs;

wall cladding.
This natural stone is also scratch- and heat-resistant, hygienic, and easy to clean.
The choice of the surface finishing (polished, satin, or antique) determines feeling, effect and expression of the stone's surface.
Breccia Imperiale is a durable and elegant material for design projects.
See Breccia Imperiale in the material catalogue.