The Marble Fair in Verona (Marmomac 2021), which we attended as exhibitors after a long absence, offered the perfect opportunity to present two materials that have only recently arrived in our warehouse: Diorite Green and Donatello.
Diorite Green is a dark green natural stone from Iran, it has differently coloured veins and is speckled with brown-reddish spots like a pomegranate.
The brown-reddish spots and the unique dark green shade have given this material names such as Verde Melograno, Antique Green, Black Musk.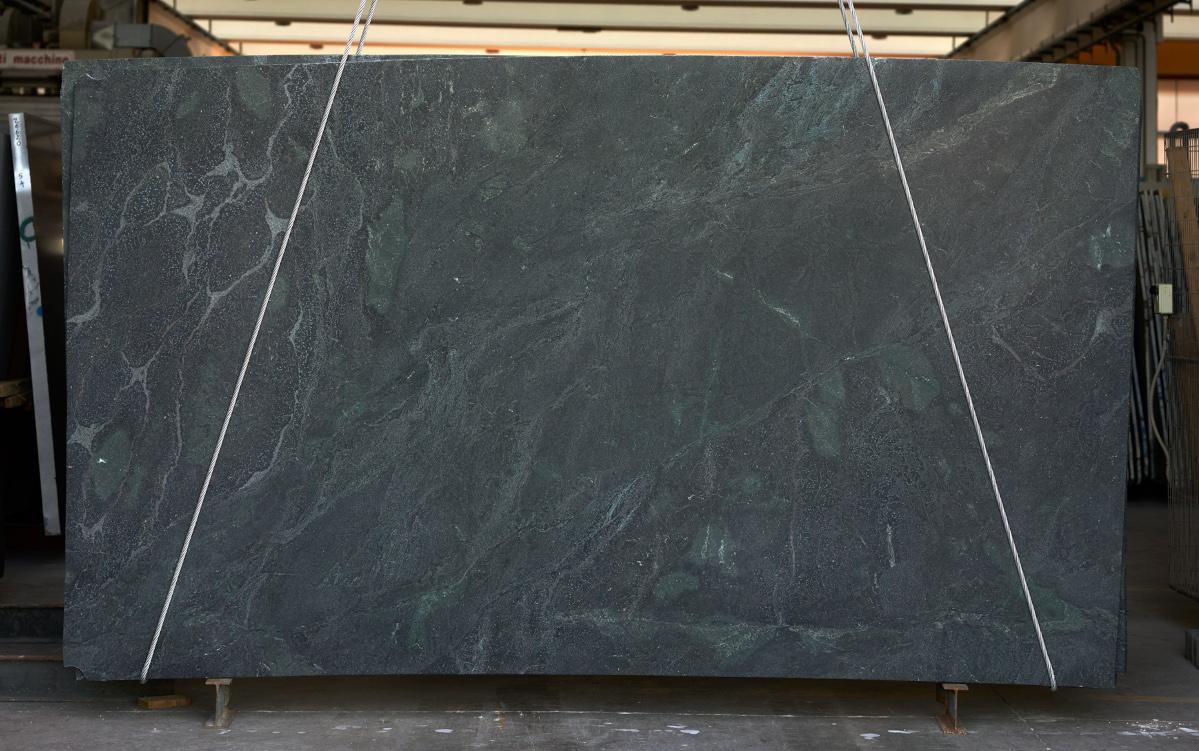 This natural stone is also characterized by a more or less visible white stippling which, in combination with the darker veins, creates movement without clearly separating the various coloured areas; all in all, its homogeneity reminds us of a cloud.
Let's get some clarity …
Diorite Green, as we know it today, is, in geological terms, not exactly a diorite but a garnet bearing amphibolite.
Actually, amphiboles and garnets provide the green background colour and the reddish spots.
From years of geological studies, we've learnt about the formation of this rock. The originally igneous rock has been completely transformed by metamorphism over many years.
Diorite Green is one of the natural stones analysed in the project "Inside Stone". This project was supported by Prof. Bernardo Cesare, professor of Petrology at the Institute of Geosciences at the University of Padua.
A thin section of 3 microns (equivalent to a third of one millimetre) was taken from the slab and photographed through a polarized light microscope, capable of "switching on" colours.
The result was a burst of shapes and colours: the complex mineralogical composition is capable to imitate abstract artwork.
Diorite Green in interior and exterior design
The currently commercialised diorite evokes the antique diorite that the ancient Egyptians delicately worked to produce vases, sceptres, and inlays of the highest quality.
This natural stone is particularly suitable for cladding and flooring, both indoors and outdoors, and is used for stairs, windowsills, and other design projects.
Diorite is considered as granite due to its good acid resistance.
This material is therefore also recommended for kitchen tops, wash tops and similar.
Diorite is considered as granite due to its good acid resistance. To see the veins more or less clearly, diorite is often proposed with a raw or polished surface.
This versatile material looks best when polished or satined, but a honed surface has great appeal, too.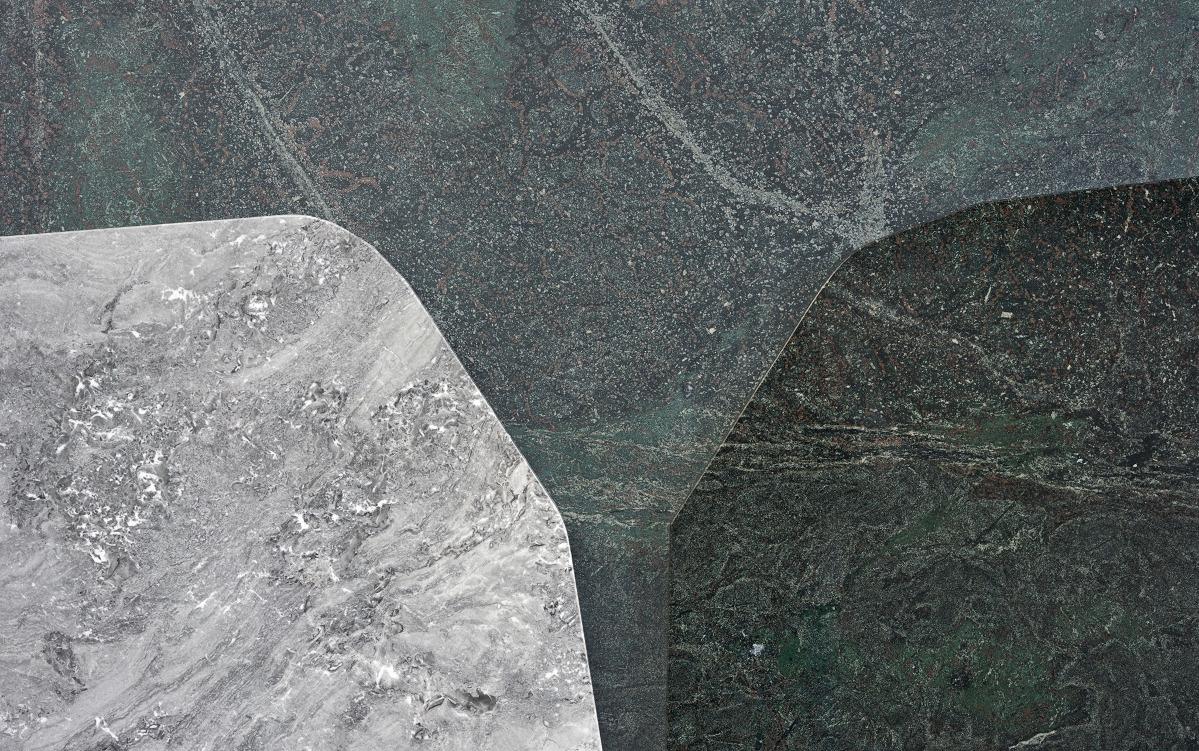 Check Diorite Green in the material catalogue.