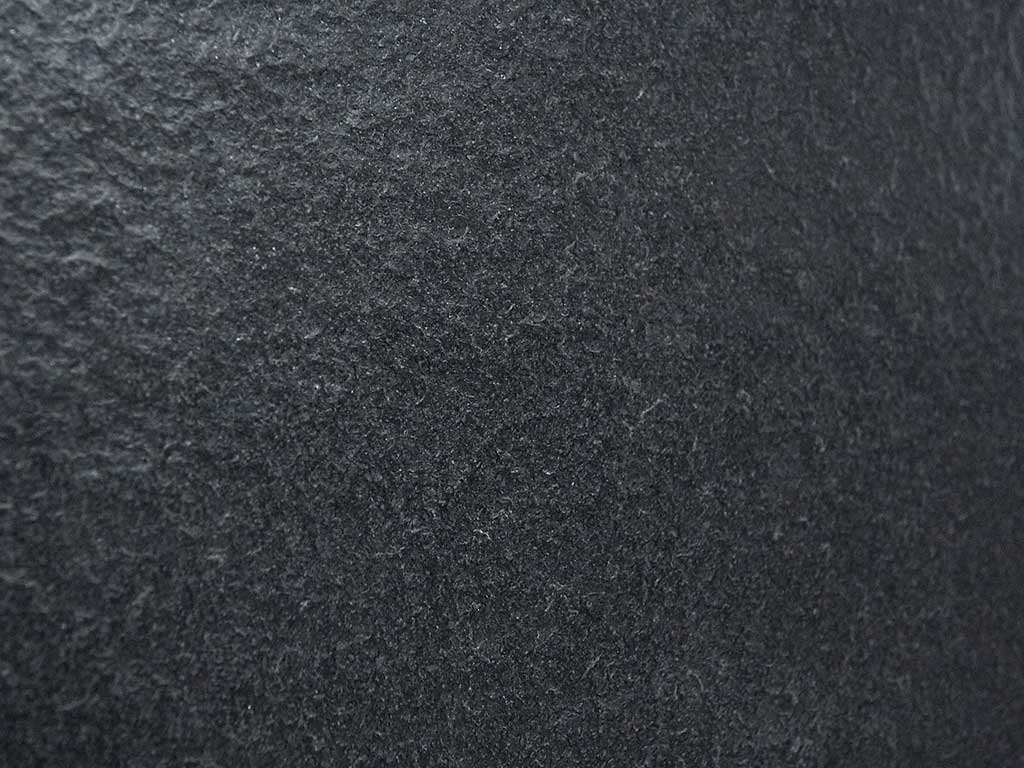 The surface of granite can be finished in several ways.
The appropriate finishing is based on the effect you'd like to achieve or on the kind of finishing that fits the respective type of granite. Basically, one can choose between these finishing methods: flaming, brushing, polishing, satin effect or more modern finishing with graphic effects such as wengé, juta, wood and Eco Antik, the last one we are going to explain better in this article.
The finishing Eco Antik arises from two 'basic' methods: flaming and brushing. Using both of these mere mechanical finishing methods, you get an environmentally compatible end product without chemical additives, therefor its name 'Eco'.
First step of Eco Antik is to flame the surface to get a rough and irregular surface structure. After the 'flaming', the surface is repeatedly brushed with different hard and then soft brushes, so that the flamed rough surface is smoothed and evened out, until finally, the whole surface feels soft as velvet.
Eco Antik is a mechanic, wholly natural and clean finishing, that gives the material enduring features and satisfies a variety of demands.
The finishing Eco Antik is suitable for covering and exterior pavements, as well as for extensive surfaces in public areas, since the rough surface is anti-slippery and conforms to the current German safety regulations with identification R11 – R12.
Eco Antik creates a beautiful and pleasant surface of particular elegance and is readily used for exclusive interior furnishing or for renovation of antique, high-quality country houses. This finishing is also appreciated whenever retro-style tiles or pavements have to be replaced.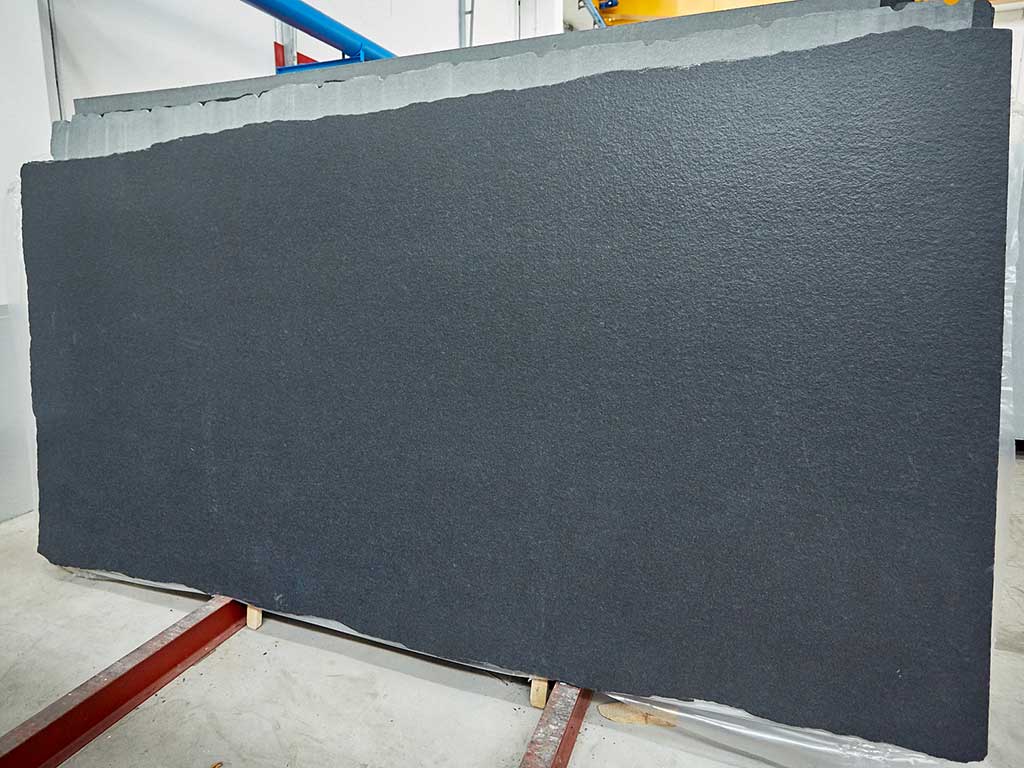 Eco Antik granite slab