Let's discover together one of the most successful alpinist of all time, SIMONE MORO!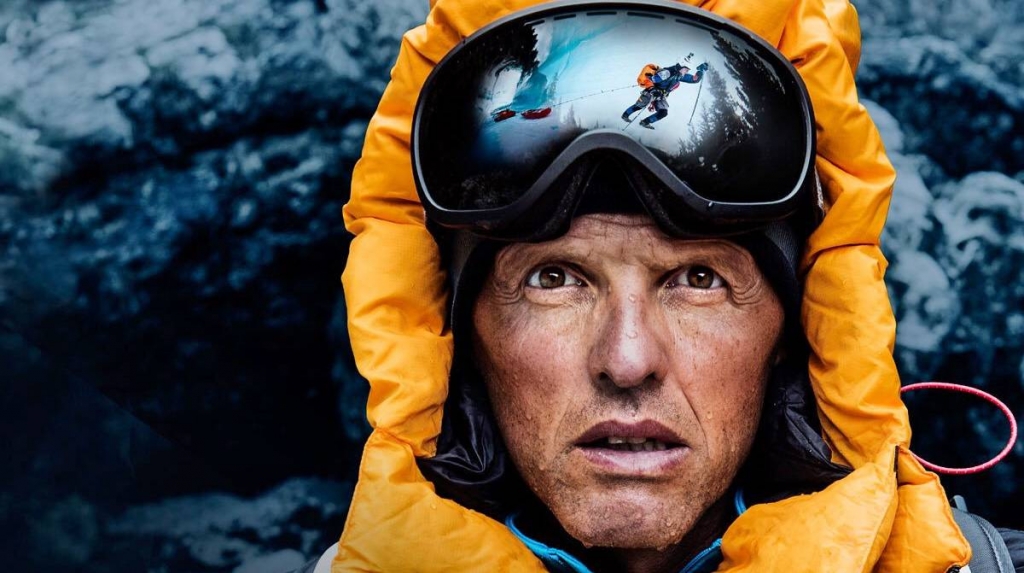 On April 20th we'll have the pleasure to welcome Simone Moro, one of the most famous alpinist of the world who will talk about his personal vision of the mountain, of the rock as a natural element, of life and of his faith. Mons. Martino Signoretto will also participate in the event to interpret some passages about rocks in various forms (not always stated), well described in the most widely-read book: the Bible.
Rock is considered a noble material and God wants even his Commandment written on stone; the mountains are apparently chosen when man applies to God. Various historic manuscripts cite rocks as a sleeping bed where men fall asleep. A place with a Stele is transformed in a site of cult, as stone symbolises preciousness and absolute solidity.
Or, to put it briefly: in human history, rocks have always played a role in transmitting messages of a certain 'importance' and the most magnificent art works are made of stone which symbolises preciousness and persistence. The more 'important' and eternal , the more precious and unusual stones were used for the master piece.
It took a 'higher' power to handle materials as marble, granite or semi-rigid rocks, because of their hardness and the many difficulties of transport, especially by the transport means of that time. However, in the first Book of Chronicles is quoted...
"With all my resources I have provided for the temple of my God – gold for the gold work, silver for the silver work, bronze for the bronze work, iron for the iron work and wood for the wood work, as well as onyx for the settings, turquoise, stones of various colours, and all kind of fine stone and marble – all of these in large quantities." (1Cr 29,2)
Marble in large quantities: a precious material that we can also find in the Book of Esther, where the palace of King Xerxes is described:
"The garden had hangings of white and blue linen, fastened with cords of white linen and purple material to silver rings on marble pillars. There were couches of gold and silver on a mosaic pavement of porphyry, marble, mother of-pearl and other costly stones". (Est 1,6)
King David takes us back to 1000 B.C., while Esther lived in the 5th century B.C. But it is even written in the Book of Genesis, referring to the rivers of Garden Eden...
"The name of the first is Pishon; it winds through the entire land of Havilah, where […]; aromatic resin and onyx are also there." (Gen 2, 11-12)
In the Bible we can also read...
"They mounted the onyx stones in gold filigree settings and engraved them like a seal with the names of the sons of Israel." (Es 39,6)
At a time when life was considered uncertain, it was normal that the Divine appeared in the form of a rock, because stones were a symbol for guidance and persistence. Even now, in times of uncertainty, that are fuelled by a "liquid" society and by a chaotic and too rapid evolution, we feel the need of strong symbols, which become substance, the word become flesh, the need of God is coming back.
Let's discover this with Simone Moro and Mons. Martino Signoretto on 20th April...
WHO IS SIMONE MORO
Simone Moro is born in Bergamo on 27th October 1967, he's an Italian alpinist, writer and aviator. He is the only mountaineer to have made the complete winter ascent of four of the eight-thousanders (he started after 21st December): Shisha Pangma (8.027 m), Makalu (8463 m), Gasherbrum II (8.035 m) and Nanga Parbat (8126 m). Moro climbed seven of the fourteen eight-thousanders and he summited four times the peak of Mount Everest (8.848 m).
As a helicopter pilot he is specialised in rescue operations in Nepalese Himalayas and in 2012, he carried out a long-line rescue operation on a helicopter on Tengkangpoche over 6.400 m high. In addition, he practises parachuting and wingsuit skydiving.
Moro was recipient of the "Pierre de Coubertin Fair Play Trophy" from UNESCO, the "David A. Sowles Award" from Kofi Annan, former secretary-general of the United Nations, and of the Civilian Gold Medal from the Italian president, after he had rescued an alpinist all by himself, in the darkness, in danger of avalanches and without oxygen during his attempt on the wall of Lothse (8516 m) in Nepal. Additionally, he received the "Best of The Explorersweb" for the best alpine performance and the "Golden Piton" from the American magazine Climbing for his winter ascent of Gasherbrum II.
Moro wrote several books, many of them have been translated in English, German, Spanish and Polish. His last book is entitled "Devo perché posso"(2017).

Source: www.simonemoro.com