When marketing natural stones, there are major differences: according to the technical differences and the geological origin, a basic distinction is made between marble and granite.
However, some materials cannot be accurately catalogued because of some differing characteristics.
Although Infinity Brown and the material variant Infinity have similar structures, they differ in colour as the latter tends towards dark grey or black (therefore it's also called Infinity Black/Negresco).
This material is one of those natural stones that are rather difficult to classify.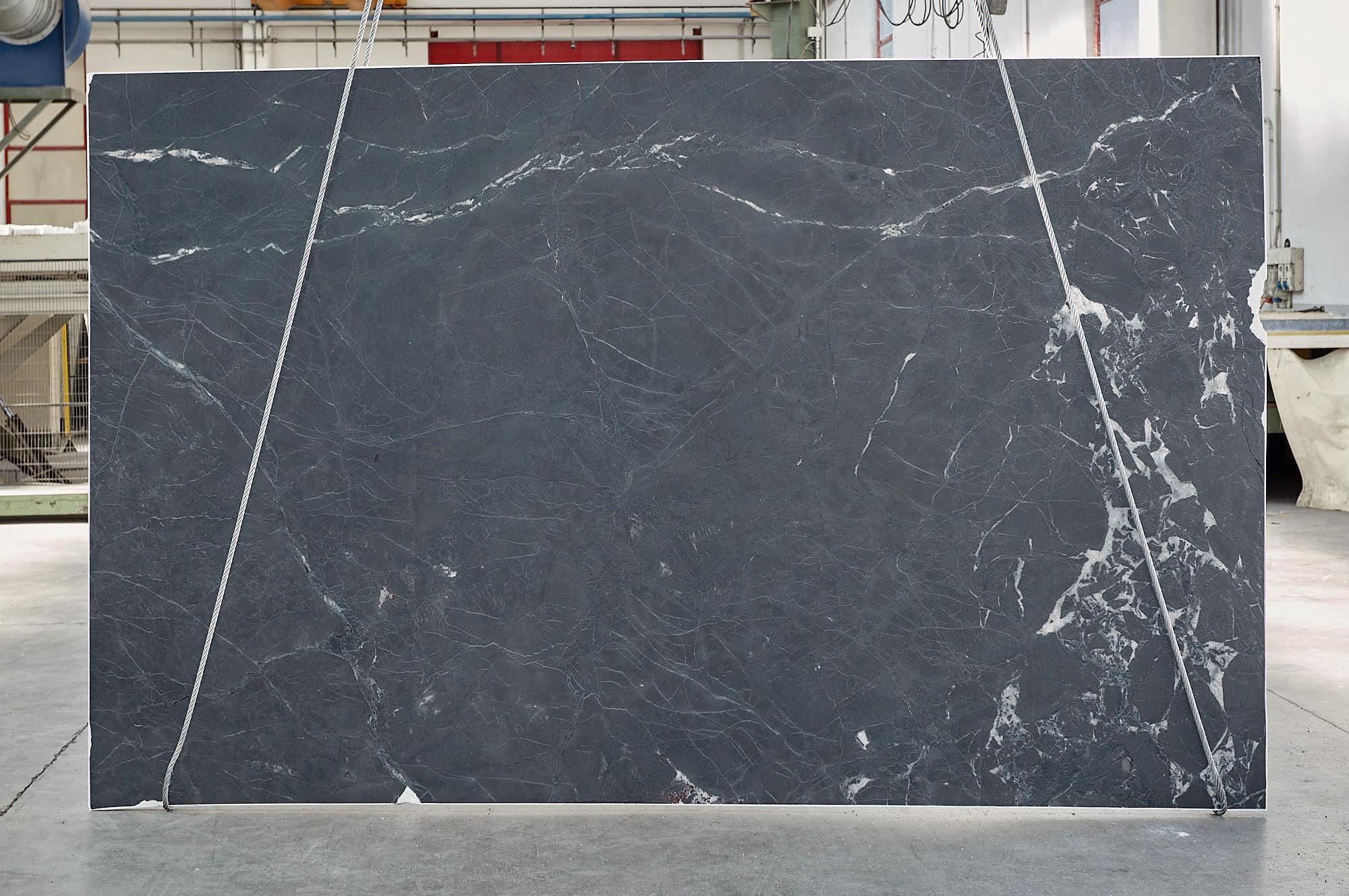 Composition and characteristics
Infinity is a natural stone that shows a background of black tones and various shades of grey and features a series of geometric colour spreads and breakthroughs.
Fine white speckles partly flow into real veins that subtly round off the big picture of the surface of an entirely natural stone.
When it comes to composition and characteristics, Infinity resembles the classic marble from Spain, Nero Marquina, which is calcareous and therefore more delicate.
If you compare both, Nero Marquina wins in terms of colour depth, whereas Infinity impresses thanks to its hardness and acid resistance.
Its qualities are best emphasized with a satin finished surface.
A "sweet" origin
Brazil, this ancient and wonderful country overseas, is the nation from where various natural stones with amazing aesthetic characteristics and different compositions originate.
Infinity also comes from this country, more precisely from the state of Cearà in north-eastern Brazil.
What applies to Infinity, also applies to Infinity Brown: they have similar textures, perhaps the latter has slightly wider fields that radiate more serenity, but they have the same white speckles of calcite of different sizes and densities.
As the name suggests, Infinity Brown has various shades ranging from brown to black, blue and grey.
However, the shades of brown are not cold or 'sad' colours, but rather earth-coloured nuances with shades that tend to reddish.
These colours speak of the tranquillity of the memory of ancient times and ancient plains and savannahs, in other words these rather warm colours match nicely with modern furniture.
Like many natural stones, whether marble or granite, Infinity Brown and Infinity have a second name that identifies them: Negresco.
But what is the origin of the name?
Sometimes, like many of our colleagues, we wonder where these 'strange' material names come from and why they got a certain name…
The explanation is often simple and has technical reasons: the two names almost always refer to the predominant colour of the material and the origin of the quarry.
This is the case with 'Nero Zimbabwe', 'Bianco Carrara', 'Rosso Verona', 'Angola Silver', and many others.
Every now and then a stonemason is poetically inspired and chooses a fantasy name for the material: e.g., 'Star Galaxy' or 'Taj Mahal', the name of a Brazilian quartzite named after the famous Indian monument.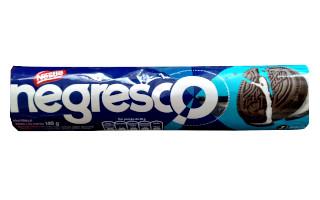 In this case, a quarry worker had probably a sweet tooth and was inspired by goodies.
In Brazil, there are famous, very dark, almost black chocolate cookies. Two cookies are put together with vanilla cream and form a sandwich biscuit called Negresco.
Apparently, the quarry worker must have been hungry, so he confused the pattern of the material surface with the cookie!
How to use Infinity Brown and Infinity in interior and exterior design
From a petrographic point of view, Infinity, as well as Infinity Brown, is a basaltic dacite, a rather 'young' rock (geologically we are talking about a few million years) of igneous origin, formed by large volcanoes in the Cenozoic aera.
These natural stones are particularly suitable for interior cladding with classic or modern furnishing, for flooring or kitchen tops.
We especially recommend a satin-finished surface, which is practical and feels velvety soft.
Check Infinity Brown and Infinity in our material catalogue.