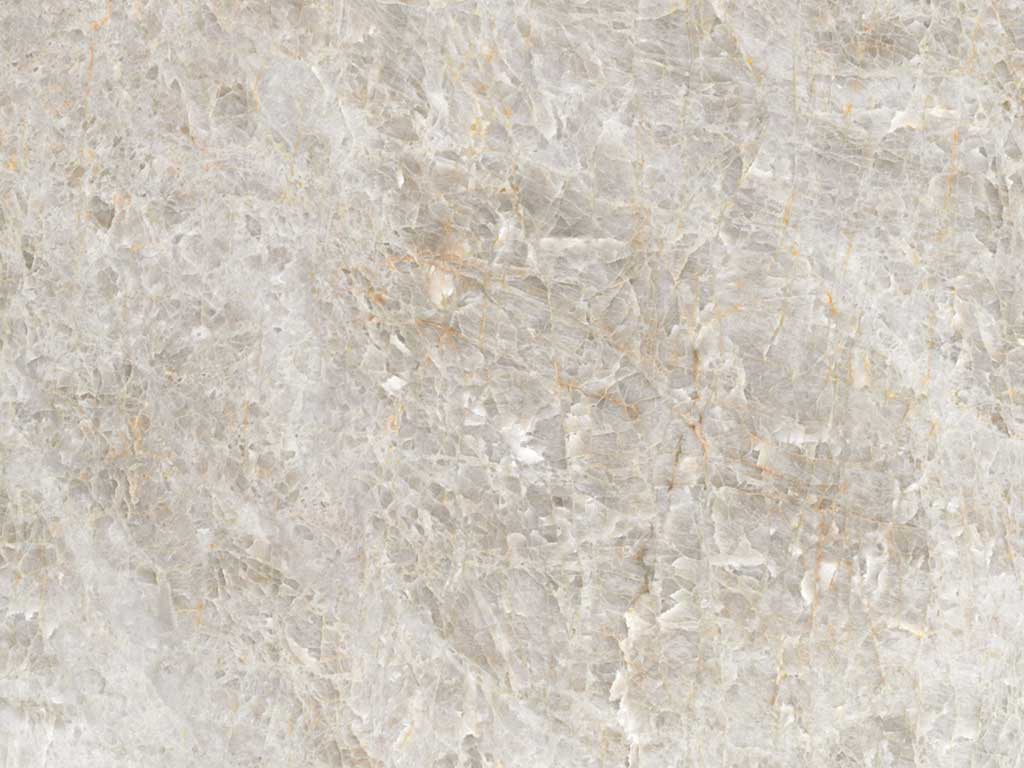 Taj Mahal: der Traum Quarzit
Taj Mahal is named after one of the most important monuments and world heritage of India, but this fantastic material, comes from Brazil and is one of those materials that cannot be easily classified.
Taj Mahal is an amber-coloured stone with a beige background colour, and it is a bit transparent. At first sight, this transparency combined with its brightness and undulating structure reminds us of marble or even of onyx.
The surface is streaked by wavy and dark veins, whose colours are mostly varying between amber and grey in almost metallic shades.
If we analyse the technical characteristics of this material, such as hardness and biomechanical resistance, we have to recognise that this material, from a technical point of view, differs very much from marble and commercially it is often classified as granite.
Actually, Taj Mahal is neither marble nor granite; it is a white quartzite from Brazil and due to its sophisticated elegance and resistance to scratches and to chemicals (even to potent acids), it suits best for interior fittings. Architects and interior designer often use this material to realise kitchen tops, tabletops, vanity tops, covering and interior pavement.
One of its best qualities is the fact, that this quartzite doesn't absorb stains: therefore, Taj Mahal is a perfect material to create elegant spaces which are difficult to be kept clean and in order.
Polished and satined surfaces are much sought-after because they emphasize the colour and design of the material, providing a cosy and elegant room atmosphere.
Of course, these details are only guidelines, let your imagination run wild to exalt the beauty of this Brazilian quartzite, that has the power to create spaces with a relaxing and calm atmosphere, full of positive vibes.