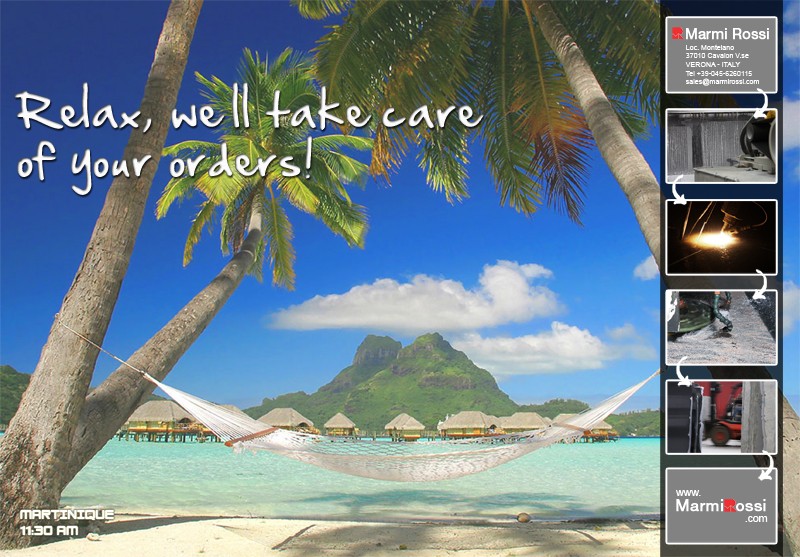 Naturstein
May 2010
Granite Comunication Campaign
The communication campaign of Marmi Rossi 2010 is continuing, it still preserves a direct and effective line. The slogan of May reflects perfectly the firm's intention to underline the certainty of all the services offered:
Relax, we'll take care
of your orders!
The location
In May we've chosen a lovely beach of Martinique, a charming and very relaxing place.
But why such a strong message?
Because we really know our block suppliers , we visit personally the quarries, which provides us with material and, as for granite finishing, we trust in our working power and means. . In this way we are able to offer our customers all kind of services and - once ordered - the customer can relax, because he knows for sure that we are going to respect delivery time, expenses and formalities.
Our services
As for efficiency we decided to indicate visually some of our services.The miniatures are respectively standing for:
The cut of granite blocks and granite slabs
The flaming of granite
The polishing of granite
The warehouse
The website marmirossi.com includes, among other things, the warehouse granite slabs up–to-date in real time!
Last but not least, if the customer entrusts his orders to Marmi Rossi as for the delivery of granite, he can afford to … enjoy his life!